October 24 - January 20, 2008
During the week we spent in Charleston, South Carolina we became enchanted with the city and its people. We probably walked more than 25 miles exploring and going to the grocery store. The walks were so enjoyable because we discovered something new amongst the old and historic buildings. The Spanish moss hanging down from majestic oak trees was Southern living at its finest. In addition, the hospitality and generosity of its citizens was 'second to none.'

Our stay in Charleston was extended due to unfavorable weather. We have learned to be patient while waiting for a 'perfect' weather window to make the journey to Brunswick, Georgia. While pouring over all of the weather sites available, JoDon and I decided there was a small window of favorable weather. Conditions were not perfect, but weather never is, and can always change. Our decision to leave turned out wise since a Nor'easter (very strong winds from the NE) and a late tropical storm off of Florida delayed the departure of other boats for two weeks.

The trip to Brunswick was relatively short. We left during a rainstorm in the morning and arrived the following morning. Although our departure from Charleston was delayed by weather, we arrived at Brunswick a week earlier than planned since we had to scrap our plans to spend a week at Cumberland Island. If we had gone to Cumberland, the weather would have been terrible with high winds and rain and the sail back (north) to Brunswick would have been most unpleasant.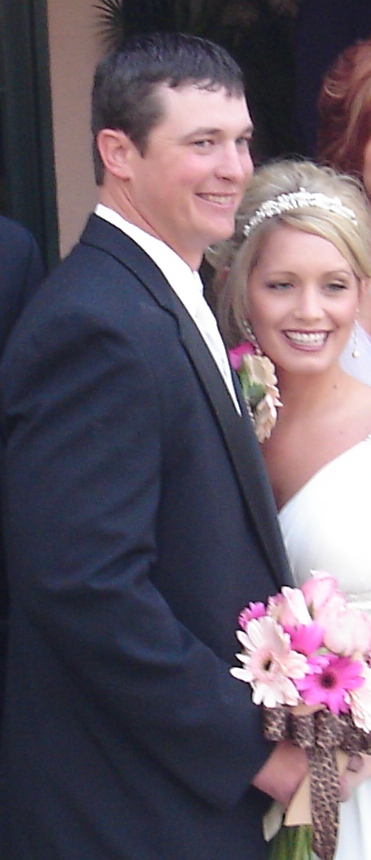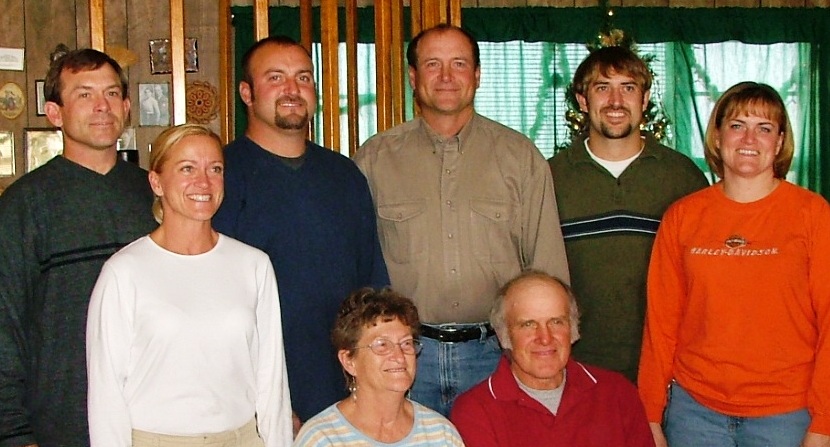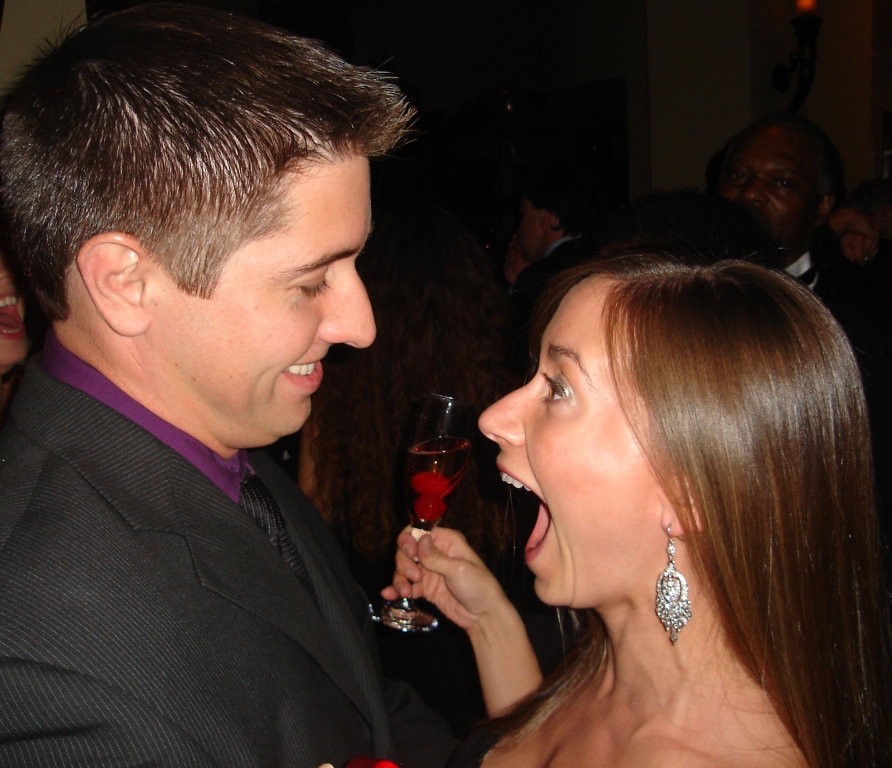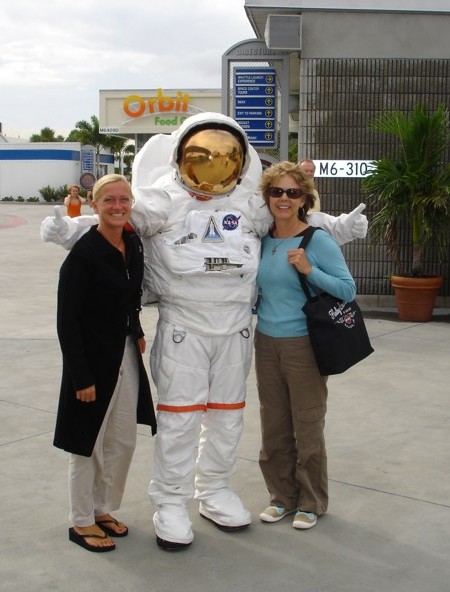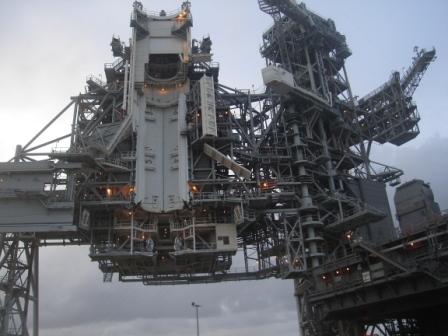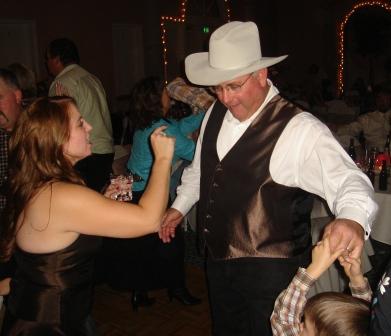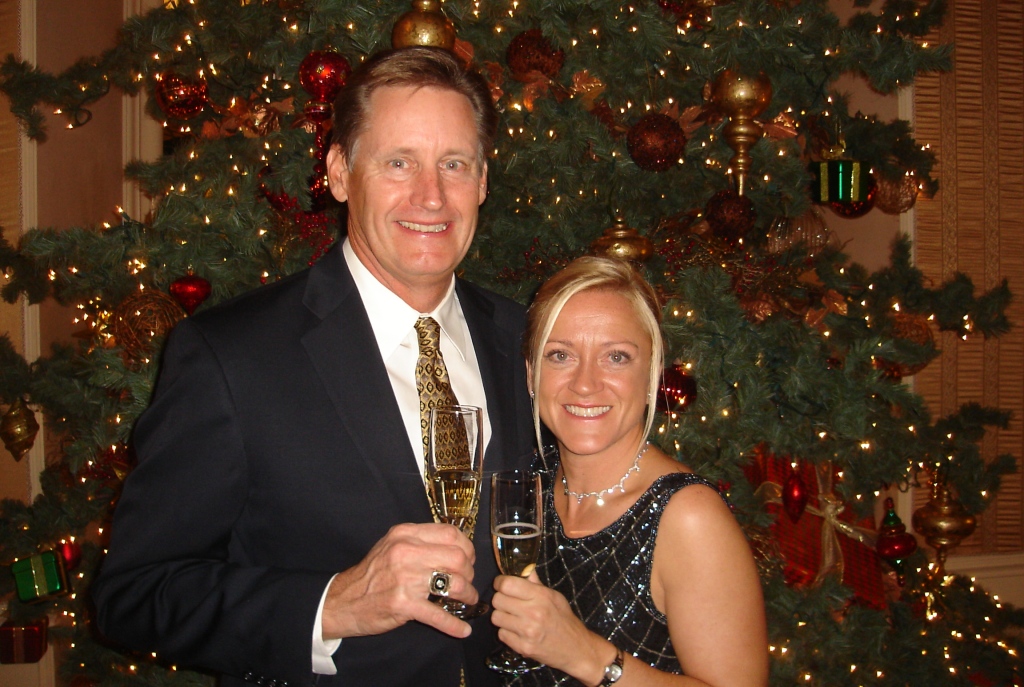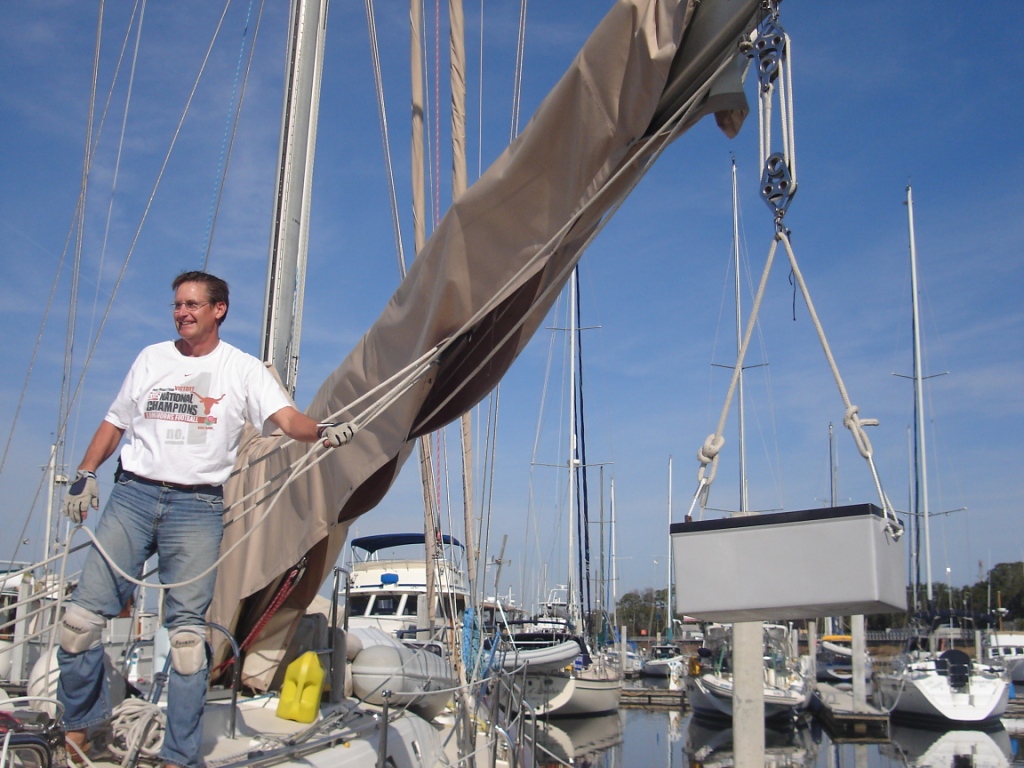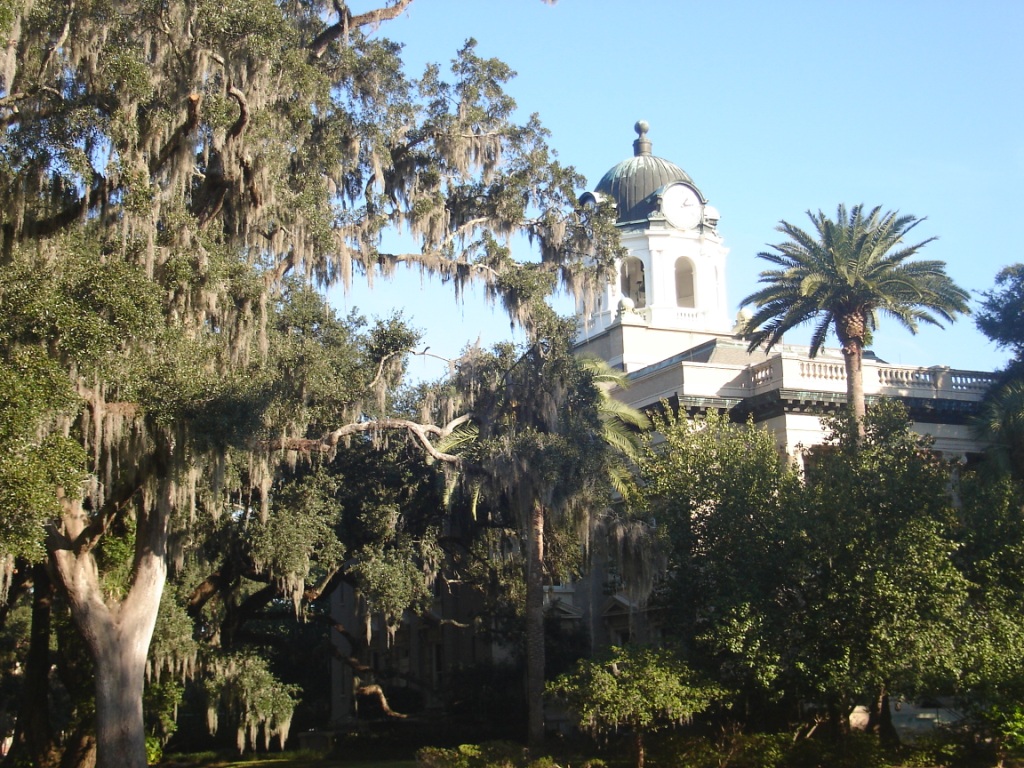 I used our VHF radio to call the Brunswick Landing Marina and inform them of our early arrival, hoping there would be space available for El Regalo. When I called in, Sherry the Harbor Master, replied, "Brian on El Regalo, welcome home." Those words were so sweet and indeed, it was good to be home. This is the marina where we first boarded El Regalo and not only are the staff personable but the city is majestically fashioned from the same architect as Savanna, Georgia.
After getting El Regalo settled into her old home, we hastily made plans for a tour of NASA, a 3 hour drive south to Cape Canaveral, FL. We spent the day in the privately operated NASA tour facilities and we would heartily recommend them to anyone in the area. They have great facilities for all ages.
The highlight for us was the private tour afterward that was arranged by Ty Gaston. In a convenient coincidence, Ty served in the Marines with the current director of NASA so we had a behind the scenes tour. The tour was simply amazing. It included the original Gemini and Apollo launch sites; both are now overgrown with tall grass and trees. We also had the opportunity to visit the assembly building for the re-usable fuel cylinders used for the space shuttle. The building is a 67 story warehouse with lifting cranes mounted on the ceiling that lift with a tolerance of 1/64". How is that possible? Finally, we were able to see, up-close by putting our heads inside, Space Shuttle Endeavor. What a thrill of a lifetime!

Returning back from Cape Canaveral we bid farewell to the Cottens and JoDon and I returned to Brunswick to re-finish El Regalo's mahogany cap rail. We were timid to begin the project but after five days of sanding and applying varnish it looked terrific. We were proud.

We left Brunswick in mid November destined for Texas, Oklahoma, Kansas and California. What a great holiday not having to rush around! We spent Thanksgiving Day in Mission, TX with family and then on to Oklahoma for a belated Thanksgiving and early Christmas celebration. It was a small family gathering (HA!) with about 30 Cowans. We had a good time seeing everyone and we went pheasant hunting in the snow on most days. We also drove to Kansas City, KS to visit daughter, Amanda. It took 7 hours to drive diagonally across Kansas. What was it like? Well, do you remember the movie, "Dancing With Wolves"? Not much has changed. Kansas City was a lot of fun and we thoroughly enjoyed our time with Amanda.

Upon returning to McAllen I had carpal tunnel surgery on my right hand. Instant relief from the pain! Modern medicine is wonderful! My hand is still weak but it is getting stronger every day.

Christmas was spent with family in Mission, TX. What a super day and evening with great food, wine and family! For Christmas we had distributed a gift list so we received many Caribbean charts, cookbooks and other sailing needs. Thanks everyone!

After Christmas we flew to Central California to attend Kristina (niece) and Rhett's wedding. It was quite an event! Rhett is a professional rodeo cowboy, so their guests were crazy as bullriders. All the events were well planned and we danced the night away at their reception.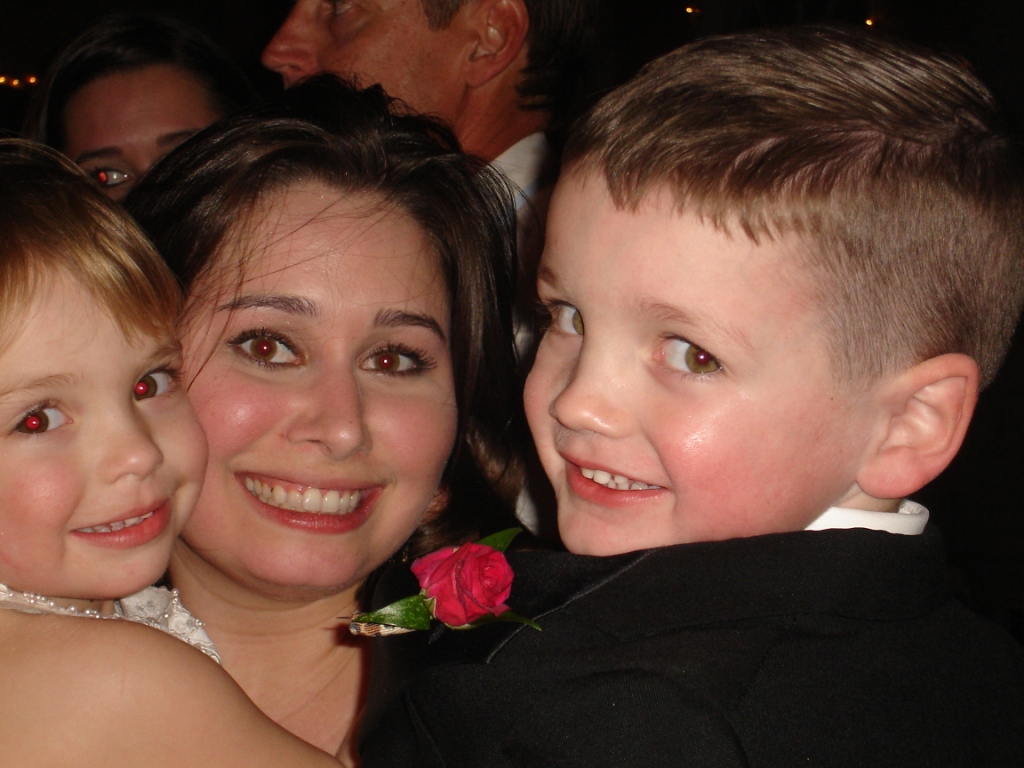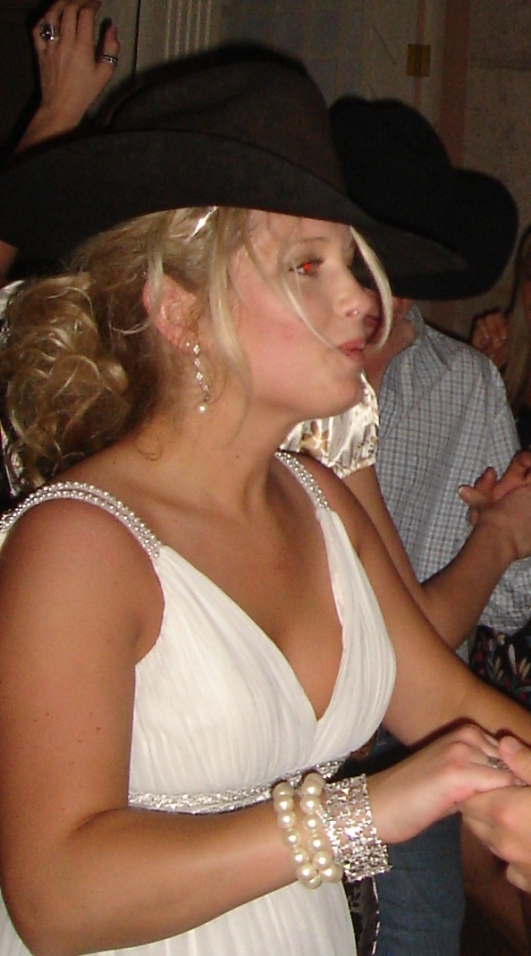 We decided to spend New Year's Eve in San Francisco, our favorite city in the world. We had fun being tourists in San Francisco and the NYE party was a formal affair at 'The Top of Mark', Mark Hopkins Hotel (my parent's nostalgic favorite place to be). At the stroke of midnight my son, Nathan, proposed marriage to his long-time partner, Vanessa while on the dance floor.. What fun and excitement to be there to witness it!

Our expression is to not say good-bye, only Hasta Luego (see you later). A special thanks and much gratitude goes to our friends, Charles and Teresa, who were the previous owners of El Regalo. They have both helped so much to get us to the point that we can confidently push off to new seas. Thank you Charles and Teresa and hasta luego!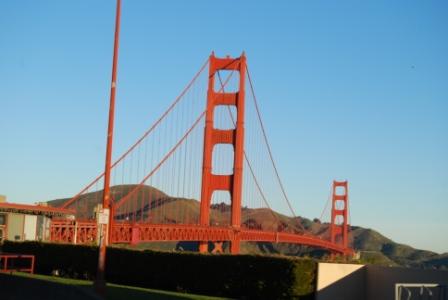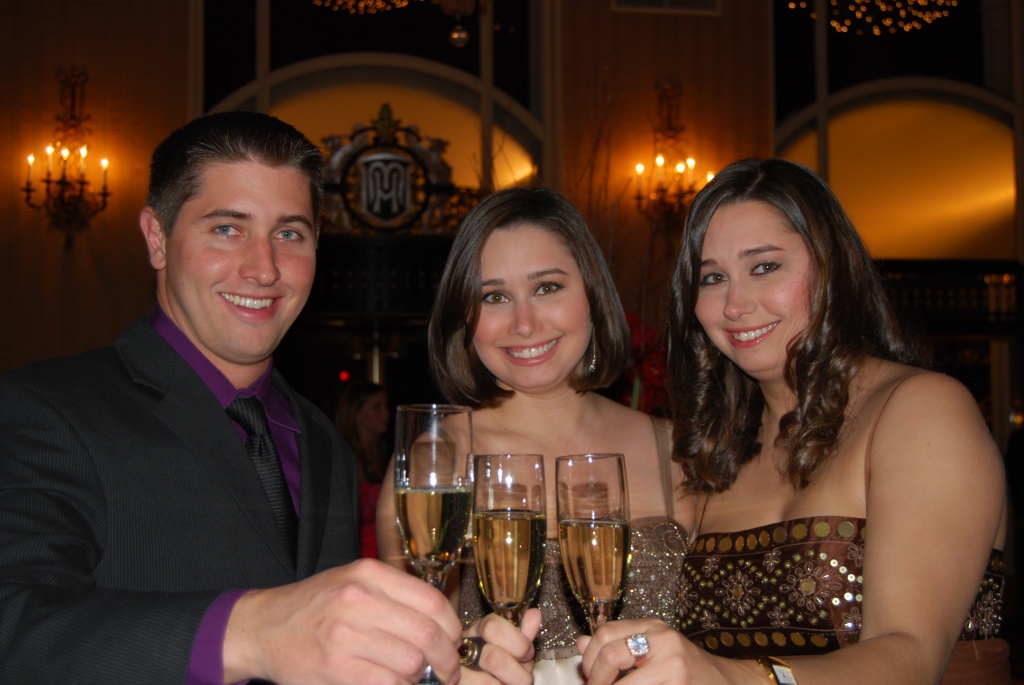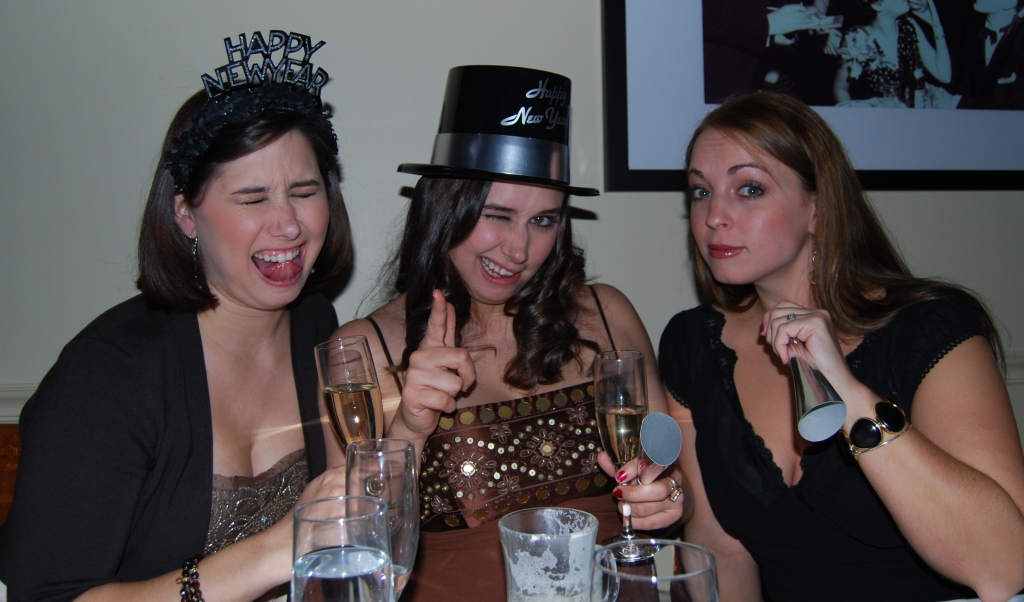 and yes, she accepted.
On January 1st we returned to Brunswick to a cold 37 degrees F. I never thought that I would say that I wished to return to San Francisco to warm up. While in Brunswick Brian earned his General Ham Radio License and we prepared the boat for our next journey. (new batteries, recommissioned computer, rebuilt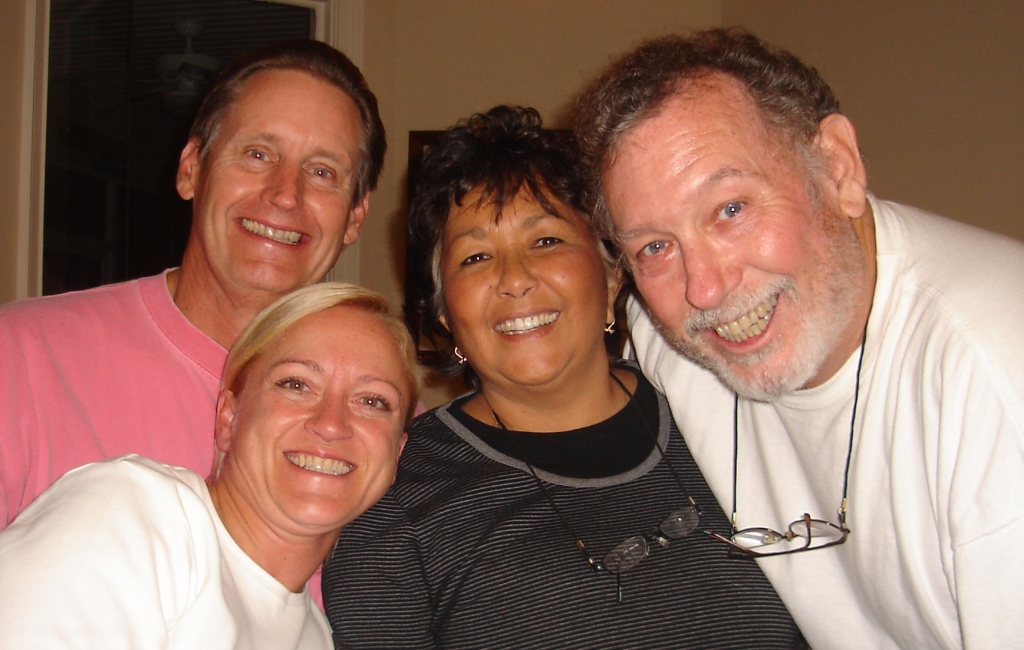 macerator pump, operating fresh water maker, new rope clutches, newly varnished toe rail, setup SailMail and Weatherfax, installed new LCD monitor in nav station) We are preparing to leave Brunswick on Tuesday, January 22 and make our way south down the Florida coast. We plan to cross the Gulf Stream to The Bahamas from West Palm Beach and say adios to the United States! We will spend the next 1-2 years in the Caribbean. The US has been great but our sense of adventure is pulling us away (again)!

Wishing the very best to all of our friends throughout 2008!

Brian and JoDon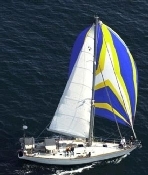 Journal 8; The Holidays